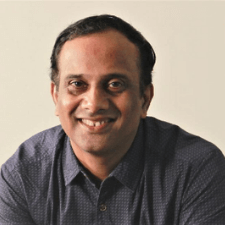 Vishram Dhole
Principal Consultant - Media
Dr. Vishram Dhole is Principal Consultant for Media Solutions to Mind Matters. He has been associated with the company for over 10 years and is part of the leadership team on Strategic and Crisis Communications. Vishram is a part of the Media Training team having conducted and assisted in media training programs for leadership teams and expats of global MNCs. A senior former journalist Vishram writes columns and articles on Edit, Op-Ed and other prominent pages of leading newspapers, weeklies and magazines in addition to multi-platform online media and wires. Vishram is often invited as a panellist on TV news channels and works as a professional psephologist for newspapers. He has also independently conducted training for editorial staff of leading newspapers and public sector undertakings. Vishram has worked as a full-time journalist for reputed dailies for close to 10 years before taking up consulting and training roles and joining academics.
A Professor at Dept. of Media and Communication Studies, Savitribai Phule Pune University (SPPU) and Academic Coordinator for B.A. Liberal Arts course of SPPU, Vishram has over 20 years of teaching experience at graduation and post-graduation courses. He is a visiting faculty at many reputed academic and professional institutes. He has contributed towards establishing BA Liberal Arts course at SPPU and has worked for various academic bodies.
Vishram has authored 3 books on Communication and Mass Communication and translated two English titles in Marathi. His papers have been published in prestigious national and international publications.