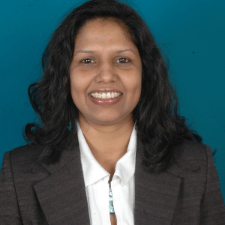 Nikeeta Hembrom
Principal Consultant - New Media
Nikeeta Hembrom, Principal Consultant heads Digital and Social Media at Mind Matters. She is responsible for the development and launch of new tech-driven services and solutions. An accomplished media professional of over 20 years, Nikeeta has played a pivotal role in developing the web, digital and social media division at Mind Matters into a profit centre.
The Social Media Division offers a host of customized services and solutions to meet specific needs of a variety of industry verticals including…..
Today, Mind Matters is one of the few PR companies to offer specialized services and solutions for MNCs, large Indian corporates, SMEs, Entrepreneurs and Start Ups, NGOs/NPOs. These services and solutions cover consulting and implementation roles and are scalable vertically and laterally too. From offering full spectrum Social Media PR for MNCs and large corporates to consulting and training services to launch strategic and well-planned social media PR for Entrepreneurs, Professionals and Start Ups, Nikeeta has ensured that Mind Matters is your preferred Social Media partner.
As part of the leadership team, she has been at the forefront of client relationship building and strategic partnerships. Nikeeta has acquired prestigious projects for Mind Matters from renowned global MNCs, large Indian corporates and organizations and mainstream media houses. Konecranes and Demag, BNY Mellon, Gala Precision (Hoerbiger Group), Hayes Lemmerz, Enkei Wheels, The IISER (Indian Institute of Science Education and Research) – under Ministry of HRD, Government of India, OmniActive Health Technologies (Marico Group), NuLife Pharma, Freedom From Diabetes, Ambrosia Resorts and Chinmaya Naada Bindu – a music gurukul of The Chinmaya Mission are some of the key client relationships that Nikeeta has acquired for Mind Matters. A deft media professional, Nikeeta has been instrumental in developing a strong relationship and partnering with the Sakal Group, one of Maharashtra's highest circulated dailies.
Under Nikeeta's leadership, the Social Media team at Mind Matters has seen many successes in handling Digital and Social Media PR for prestigious events like the Konecranes Safety Week, Sakal Youth Festival and the Naada Bindu Festival. Nikeeta has worked closely with Author Gopal K Gureja (former Director, Thermax Group) in building the digital footprint of 'Organizational Schizophrenia', his book on CRM (Customer Relationship Management).
Nikeeta has been a member of the Mayo Clinics Network (USA). A university topper, Nikeeta holds a Masters Degree in Communications with a specialization in Health and Nutrition. In the late 90s Nikeeta has worked with Computer Assisted Learning (CAL) division of Informatics Group (Singapore) at their Master Franchisee, Growell IT'Skool. Nikeeta had developed MIS and delved into software programming too.